You don't have to take our word for it...
See what our customers have said: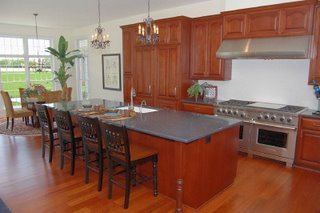 Dear Pat:
Thank you hardly seems adequate to say after all that you and all the people building our home did to help make it so beautiful. We are so appreciative of all of the extras that you did... the nice shelves in the bedrooms, the lovely arches everywhere, the bigger window in the lower level, the beautiful cedar-lined box seats, the gorgeous shower door, the tip-out that apparently wasn't on my original order with Allen Kitchens, and for the stunning fireplaces that Kenny and Lloyd built.
I am a quality assurance manager for a medical device company. We are generally held to a higher standard of quality than most manufacturers because our products directly affect the health and safety of the public. I know that you are regulated too, but I also know that regulation does not necessarily mean quality - but that's what you gave us. If something wasn't right, you did it over. Even if we didn't realize something was wrong and you caught it, you did it over. When two of the other subcontractors made mistakes you picked up the cost and did it over. You never made me feel like I was annoying, and you always were a champion for our best interests. This is one of the basic tenets of quality, making sure that the customer gets what they are paying for and are satisfied with what they purchased. There's a whole lot more to it than that too, you were nice about it. You just don't find that today when buying anything, I don't care how much it costs. Somewhere along the line in most industries, vendors forgot that they aren't just selling a product they are selling a service. But not you guys - you did great!
Our home is where we nurture our family and make all of the memories that will be with us forever, so it is very important to us. We can't say enough times how much we appreciate everything that you did, and we will never forget it.
We think that you guys are the best and are elated that we chose Silver Stone to build our home. If you should ever need a reference, just let us know. We would be happy to provide one!
Thanks again.
Sincerely,
Inger C.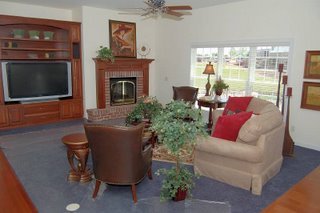 To Whom It May Concern:We are wholly satisfied with the house that Patrick Ceithamer built for us in Wisconsin. Great attention was taken to the quality of the materials used, and to date we can find no fault with the quality of the workmanship. Pat took the time to meet all our requests, and gave sound advice about design and function for the house. We highly recommend Silver Stone to anyone that would like to have a custom house built with a minimum amount of hassle and inconvenience during the building process.
Sincerely,
Erik K.
Taiwan





Dear Pat,
We would like to take this opportunity to thank you and your staff at Silver Stone Builders, LLC in making our new home experience a dream come true.
Your efforts from our first meeting to the final house closing and follow up service were greatly appreciated. We have shared our building experience with friends who have also embarked on building new homes and it's safe to say that no one can recount as much success as we had with Silver Stone. Your expertise throughout the preliminary design process through the final design helped to produce our dream home.
Your practice of providing a project booklet that lists the material selections, material pricing, subcontractors, and written project description identifying the entire building process was very helpful. Not only did this tool assist us in the overall project budget but also it provided us updated project costs thus allowing us to add change orders throughout the construction process.
The selection of building materials utilizing high quality materials is appreciated and recognized on a daily basis in our home. Your encouragement in the use of these products has made our home one-of-a-kind. Your selection of subcontractors included companies of great service and workmanship.
The craftsmanship that you and your staff demonstrated was second only to the professionalism shown in their ability in meeting our needs. Their shared experiences and suggestions were greatly appreciated.
We would be honored to be a reference for any prospective clients. Our building experience was incomparable.
Sincerely,
Mr. & Mrs. Cleven M.





Dear Pat, Kenny and the entire Silverstone Crew,
We have been in our home for exactly 4 months now and we still cannot believe it's actually ours. We are so thankful to the entire Silverstone Crew for making our first building experience an enjoyable one. We say "first" because we definitely wouldn't hesitate to build with Silverstone again.
Throughout the entire process you were detailed and professional, yet fun to work with. This was the project of our dreams and you treated it as such, with honesty and helpful advice. You promptly returned phone calls, accommodated our schedules and gave solid quotes on various aspects of the home. Every question we had (and there were a lot) was treated with respect as we turned to you for your expertise on a number of occasions. It was extremely reassuring meeting with sub-contractors and hearing them tell us what a great choice we made going with Pat because he doesn't cut corners, which was reaffirmed throughout the design and building process.
We are especially proud when we can talk about the enjoyable process we encountered and show off some of the Silverstone signature aspects of our home. People find it hard to believe that we don't have one negative thing to say in regard to our building experience. We tell them to build with Silverstone and they'll know what we mean.
Thanks again,
Brent & Amy R.